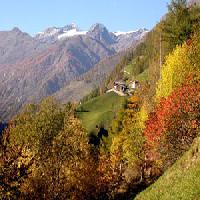 Hurray to silviculture!
Forest@ - Journal of Silviculture and Forest Ecology, Volume 5, Pages 264-264 (2008)
doi: https://doi.org/10.3832/efor0548-0005
Published: Oct 10, 2008 - Copyright © 2008 SISEF
Editorials
Abstract
The central role of silviculture among forest sciences is recognized by the title and contents of Italian foresters' plenary congress, which is going to be held in Taormina this October.
Keywords
In anni in cui, quando si parla di boschi, la parola più utilizzata è "gestione", corredata dagli aggettivi del caso o di moda, e in cui, quando si fa, si tende spesso a "tele-agire", è una piacevole sorpresa constatare che l'assise che riunisce un po' tutto il mondo forestale, dai ricercatori agli amministratori, continua a riconoscere alla selvicoltura il ruolo centrale di scienza del bosco.
Dopo quello del 1954, tenutosi a Firenze, e quello del 1998, tenutosi a Venezia, anche nel terzo congresso plenario dei forestali, che si terrà a Taormina dal 15 al 19 di ottobre, la parola selvicoltura ricorre, sia nel titolo che nel programma, come filo conduttore delle giornate congressuali.
A riconoscimento che il "sapere" forestale, da cui dipende la possibilità di armonizzare le funzioni delle foreste e i bisogni della società, mantiene salde le sue radici nella capacità di interpretare, oggi anche alla luce di un consistente progresso scientifico nelle discipline ecologiche di base, la vita e la crescita degli alberi e del bosco, e di saperlo curare con passione e a regola d'arte.
Evviva la selvicoltura e tanti auguri ai forestali e alle nostre foreste!